Jeffrey F. Eisenberg
Chief Executive Officer
Mr. Eisenberg was appointed Chief Executive Officer of Xenetic in October 2017. He joined Xenetic's management team in December 2016 as Chief Operating Officer and has served on the Company's Board of Directors since July 2016. He is a seasoned life science executive with over 20 years of broad operational expertise. Over the course of his career, Mr. Eisenberg has led all crucial areas of R&D, operations, manufacturing/quality, business development, strategic partnering, product development, commercialization, and talent management. Prior to joining Xenetic, his most recent position was Chief Executive Officer of Noven Pharmaceuticals, where during his tenure as CEO revenues more than doubled, the company's cash increased by more than 300%, and two new products were launched following the successful filings of New Drug Applications (NDAs) submitted to the U.S. Food and Drug Administration. Mr. Eisenberg also was responsible for leading Noven's Novogyne joint venture with Novartis (NYSE: NVS), an entity that generated over $300 million in revenue in its last full year of operation.
Curtis Lockshin, Ph.D.
Chief Scientific Officer
Curtis A. Lockshin, Ph.D. joined the Xenetic Management team as Chief Scientific Officer in January 2017, after having served as the Vice President of Research and Operations of the Company since March 2014. From July 2015 to July 2016, Dr. Lockshin served as Chief Executive Officer and Director of SciVac Therapeutics Inc., and its subsidiary SciVac, Ltd., a commercial-stage biologics and vaccine company in Rehovot, Israel, where he had been serving as CEO and Director since September 2014. Subsequent to SciVac Therapeutics' merger with VBI Vaccines, Inc. in July 2016, Dr. Lockshin served as Chief Technical Officer of VBI Vaccines and its subsidiary SciVac Ltd. In addition, he has served as President and CEO of Guardum Pharmaceuticals, LLC, a private pharmaceutical company, and previously as Vice President of Corporate R&D Initiatives for OPKO Health, Inc., a multinational pharmaceutical and diagnostics company. Dr. Lockshin currently serves as a member of the board of directors of Phio Pharmaceuticals Corporation, a publicly traded clinical-stage RNAi company focused on immune-oncology and as a Director of the Ruth K. Broad Biomedical Research Foundation, a Duke University Support Corporation that supports basic research related to Alzheimer's disease and neurodegeneration via intramural, extramural and international grants.
James F. Parslow
Chief Financial Officer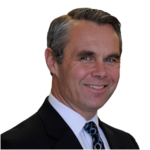 Mr. Parslow is a seasoned financial executive with over 30 years of experience providing financial and business leadership to the biotech, clean tech, e-commerce and high-tech manufacturing industries. Over the course of his career, Mr. Parslow has demonstrated expertise with strategic planning and operations, budgeting, financial planning and analysis, accessing capital markets, M&A, investor relations, risk management, SOX compliance, and SEC/GAAP reporting. Prior to joining Xenetic, Mr. Parslow most recently served as Chief Financial Officer, Treasurer and Secretary of World Energy Solutions, Inc., a publicly-traded business-to-business e-commerce company brokering energy and environmental commodities. Earlier in his career Mr. Parslow had led finance teams at both large and small public companies including Thermo Fisher (NYSE: TMO).
Scott N. Cullison
Business Development
Mr. Cullison joins Xenetic as an executive consultant for business development bringing over 20 years of experience in the pharmaceutical industry. He has amassed a broad range of expertise across business development, alliance management, commercialization, product management, R&D program team leadership, and strategic planning. Over the course of his career, he has secured multiple transformative deals with major pharmaceutical companies that validated scientific platforms, provided non-dilutive capital, increased capabilities, and fueled meaningful growth and value creation through additional private financings and IPOs. He also brings with him commercial experience across large primary care and specialty orphan indications with both small molecules and personalized cell therapies. Mr. Cullison currently serves as the Owner/Consultant for Stride BDCOM Consulting, where he provides senior executive level business development and commercial planning strategy/execution services in the biotech/pharma industry. Most recently he exited his role as Vice President, Business Development and Commercial Planning at Peloton Therapeutics following the completion of $2.2 billion acquisition by Merck. Prior to that, he served as Vice President, Commercial Planning and Program Management at Bellicum Pharmaceuticals where he led the commercial planning activities and pre-launch strategic initiatives for a late-stage gene modified T cell therapy product adjunctive to allogeneic hematopoietic stem cell transplant (HSCT) for orphan inherited blood disorders and malignant diseases. He also held a number of roles over 13 years at Targacept, Inc. including Vice President, Business Development, Senior Director, Business & Commercial Development (Therapeutic Area Leader - Mood Disorders), Director, Business & Commercial Development, Senior Manager, Licensing & Commercialization, and Business Development Analyst. Mr. Cullison received his Bachelor of Science degree in Molecular & Cellular Biology from the University of Arizona and his Master of Business Administration degree from Wake Forest University, Babcock Graduate School of Management.
Reid P. Bissonnette, Ph.D.
Translational Research and Development
Dr. Bissonnette joins Xenetic as an executive consultant for translational research and development, bringing over 25 years of experience in small molecule drug discovery and development and biotherapeutics. He is a well-established translational scientist, drug hunter and senior manager of Oncology and Inflammation drug R&D, particularly with regards to targeted therapeutics, oncology, immuno-oncology, and inflammation therapeutics. He is well experienced in discovery, early and late-stage development, IND-enabling studies and translational sciences, biomarkers and pharmacodynamic markers, from concept to clinic and beyond, identifying and advancing potential therapies from small molecules to biologics including antibodies, ADCs, peptides and peptide drug conjugates and adoptive cell therapies. Career appointments include serving as Consultant and Acting Head of Non-Clinical Research at Arrivent Biopharm; Vice President, Immuno-Oncology at TargaZyme Inc.; Vice President, Pharmacology at HUYA Biosciences International; Associate Director, Oncology Therapeutic Area Lead for the CovX Research Unit within Pfizer Worldwide R&D; and a number of roles at Ligand Pharmaceuticals, Inc. including Associate Director and Senior Research Investigator. He has established a successful track record in regulatory agency submissions (IND, NDA, Investigator's Brochure) and post-registration drug development as well as clinical trial design and protocol development and establishing and managing corporate and academic collaborations. He has authored over 60 publications and has built an intellectual property portfolio encompassing eight granted patents to date. Dr. Bissonnette received his Bachelor of Science degree in Biochemistry and his Ph.D. in Tumor Immunology & Experimental Surgery from McGill University.